Technology
Scrapes away water. At 690km/h.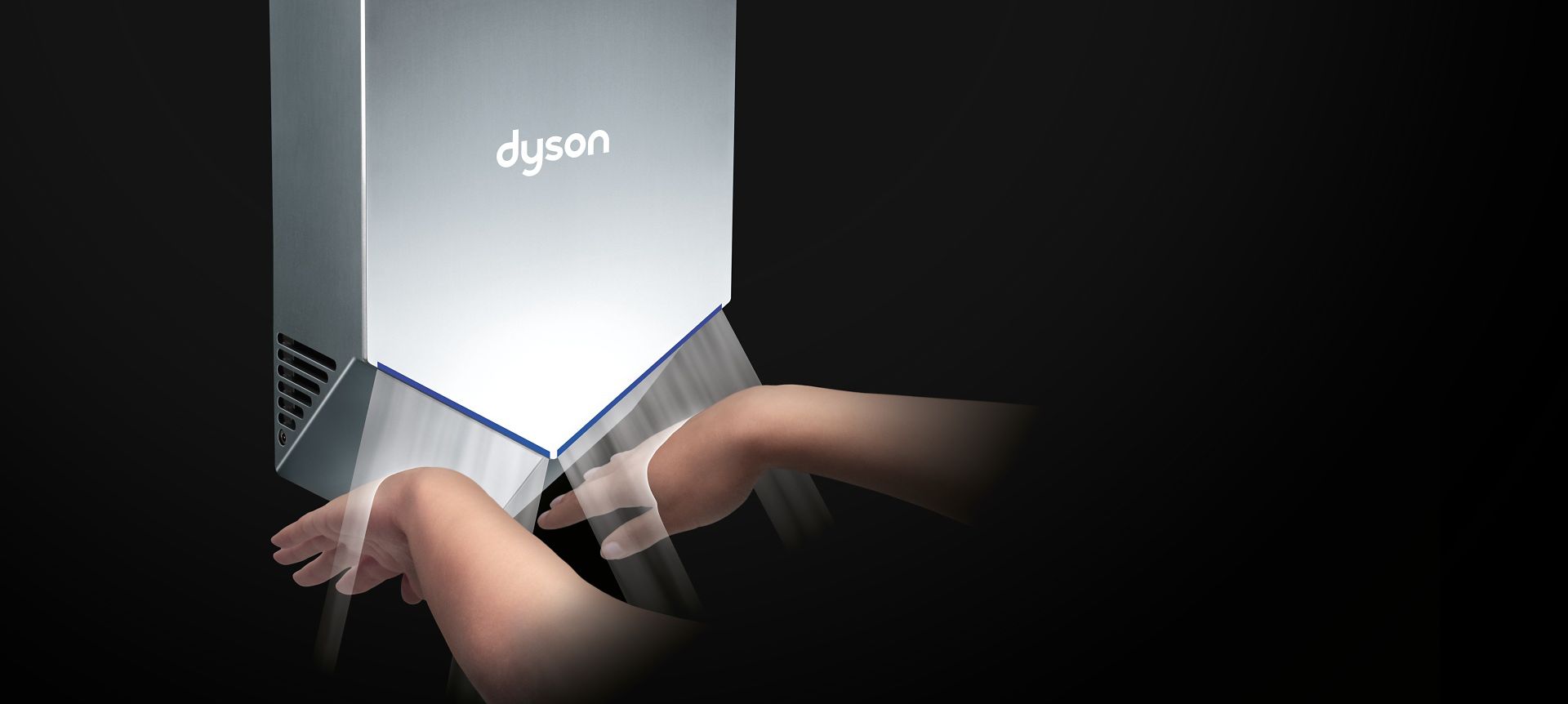 The Dyson digital motor V4.
With reprogrammed software, the 1,000W Dyson digital motor V4 makes the Dyson Airblade V hand dryer 35% quieter than its predecessor.1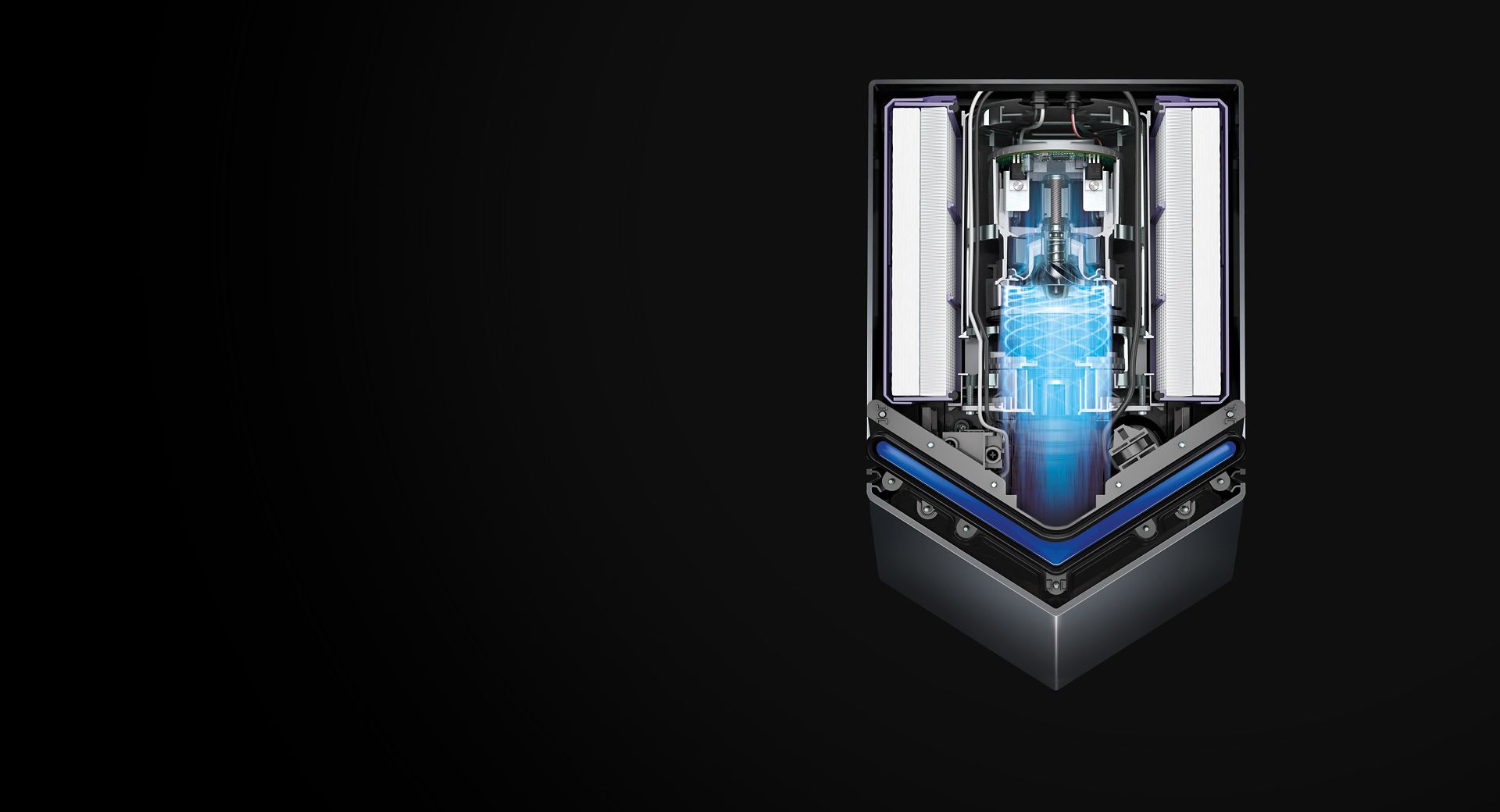 HEPA-filtered air.
Dyson Airblade™ hand dryers have HEPA filters installed to capture 99.95% of bacteria-sized particles from the air. Along with an antibacterial coating and touch-free infra-red operation, it helps prevent the spread of bacteria. So Dyson Airblade™ hand dryers meet every part of NSF Protocol P335, which defines the criteria for hygienic hand dryers.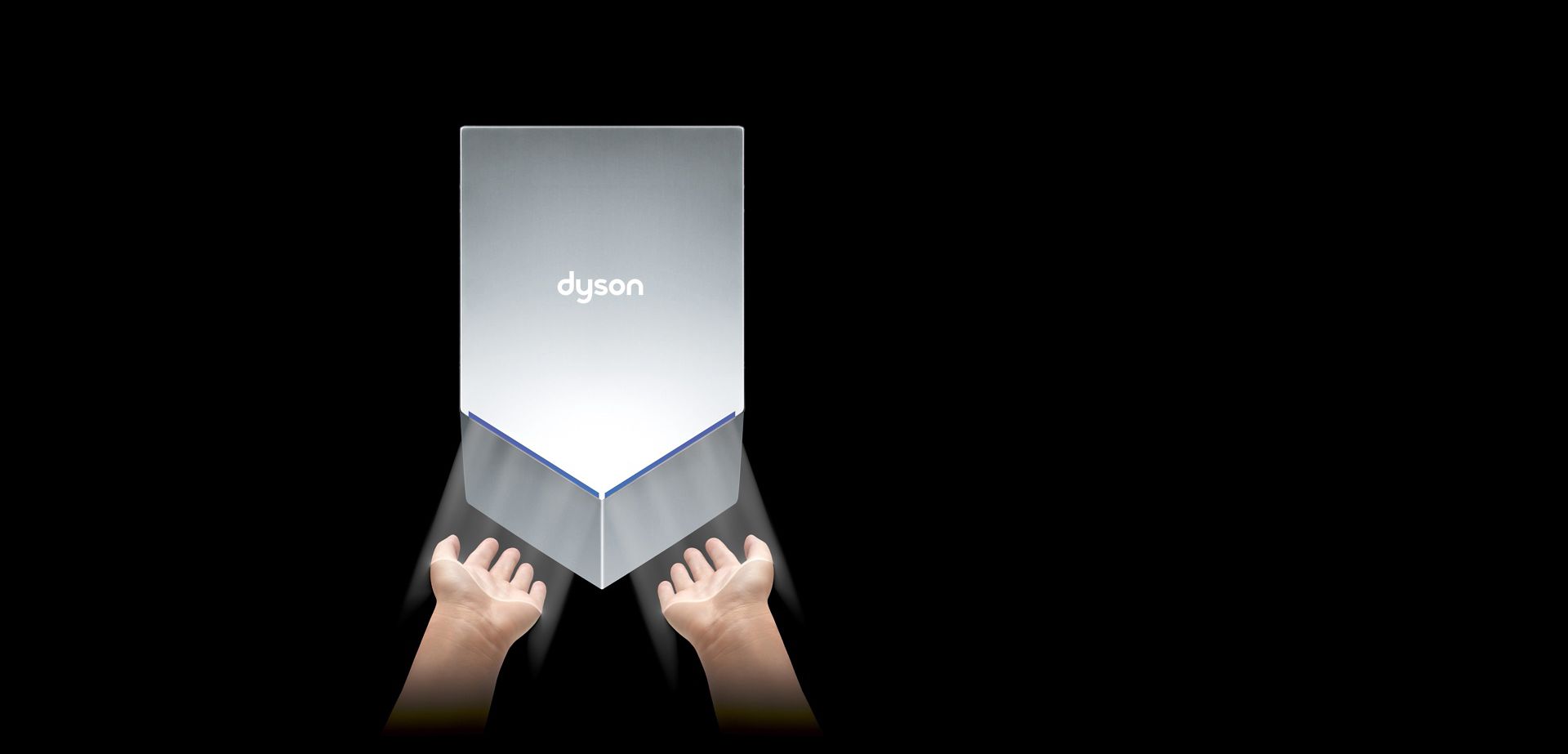 Optimised sound paths.
We made multiple improvements to the acoustics using a semi-anechoic testing chamber. A redesigned impeller and inner diffuser optimise air paths through specially-designed silencers. And apertures reduced from 0.8mm to 0.55mm wide cut noise without losing air speed.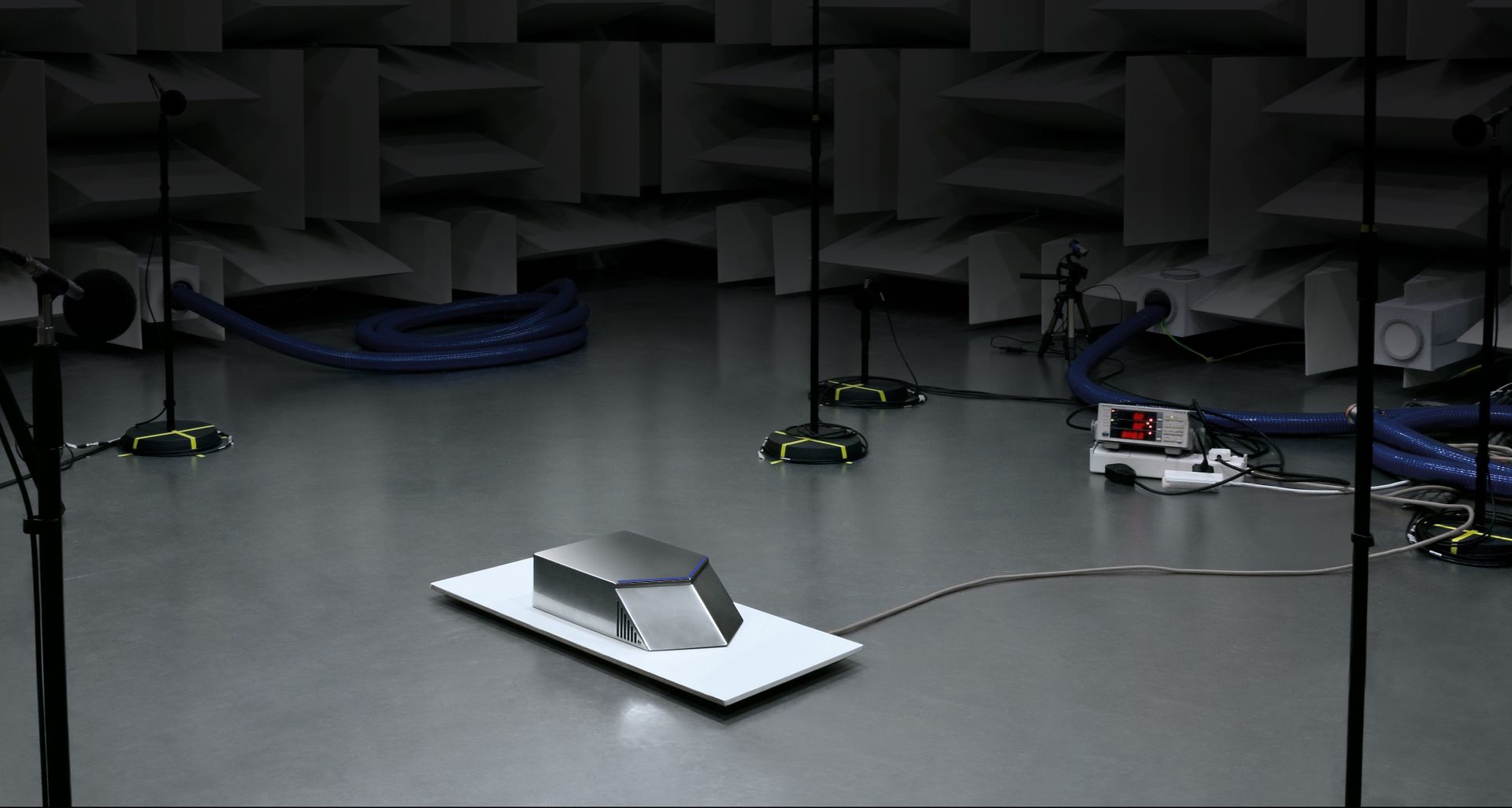 Airblade™ technology.
HEPA-filtered air is channelled up the machine by the motor, forcing sheets of filtered air through precision apertures at high pressure. Water is scraped from hands at 690 km/h, drying them hygienically in 12 seconds.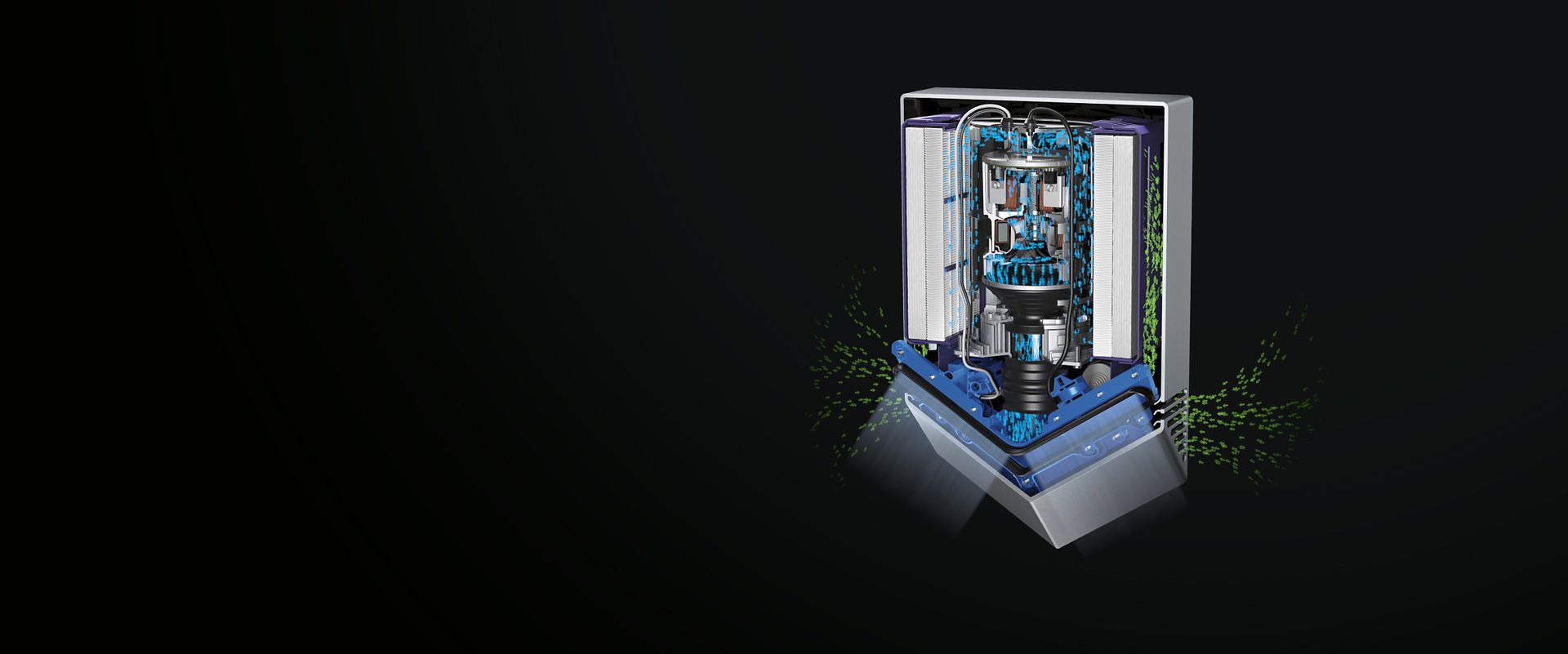 7

Years developing the Dyson digital motor V4

35

Percent quieter than the previous Dyson Airblade™ V hand dryer1

20

Litres of HEPA-filtered air forced out every second
Dyson technology. Better for your business.
Most hygienic, with HEPA filters

Costs up to 79% less to run than other hand dryers*

Produces up to 80% less CO₂ than other hand dryers*
1Loudness reduction compared to the original Dyson Airblade V hand dryer.
*Electricity prices based on domestic tariffs in Australia as of March 2019. For calculations visit www.dyson.co.nz/calcs