Automatically purifies and heats a whole room, capturing 99.95% of fine particles such as harmful pollutants.¹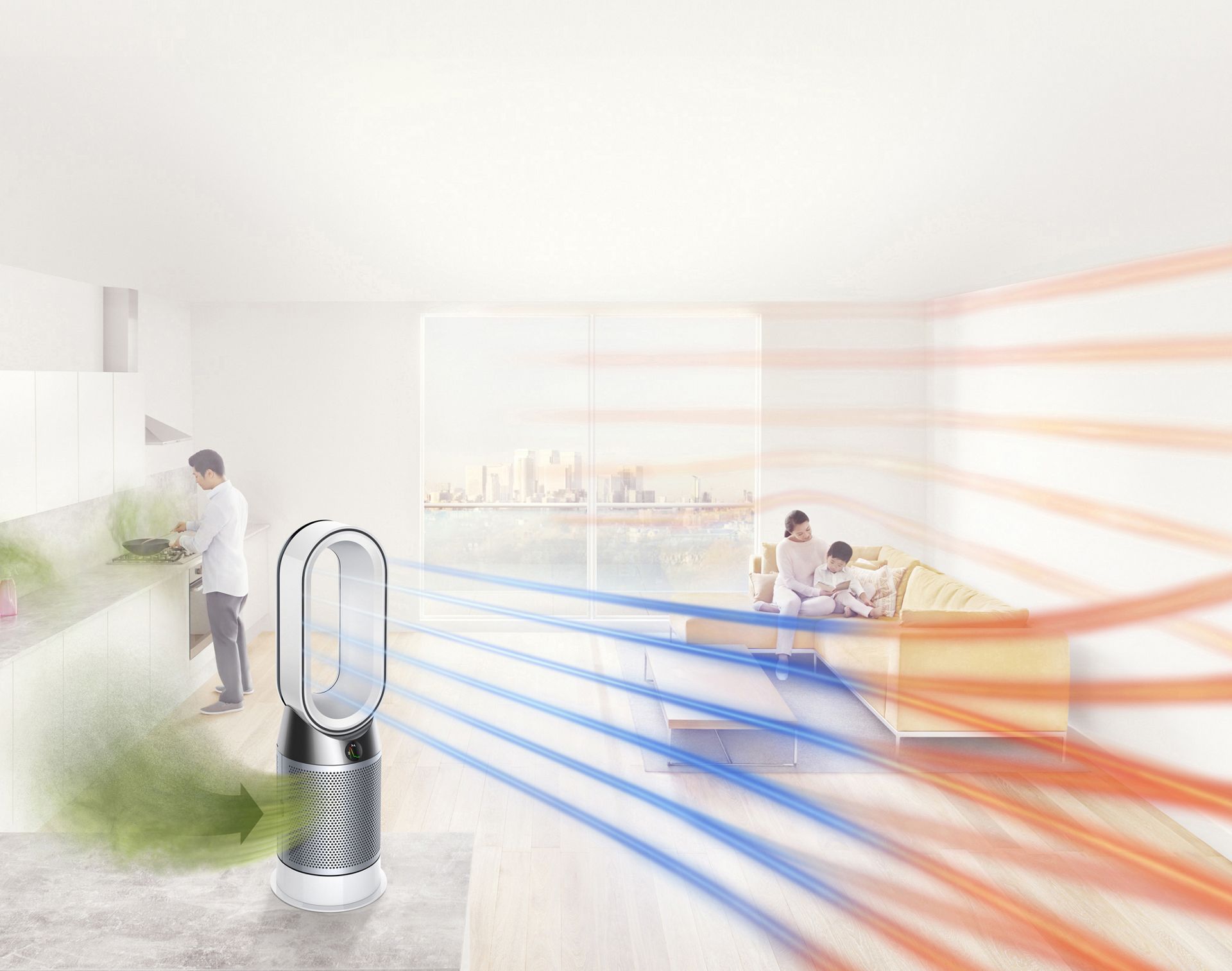 Dyson purifier fan heaters sense and capture pollution, then project purified air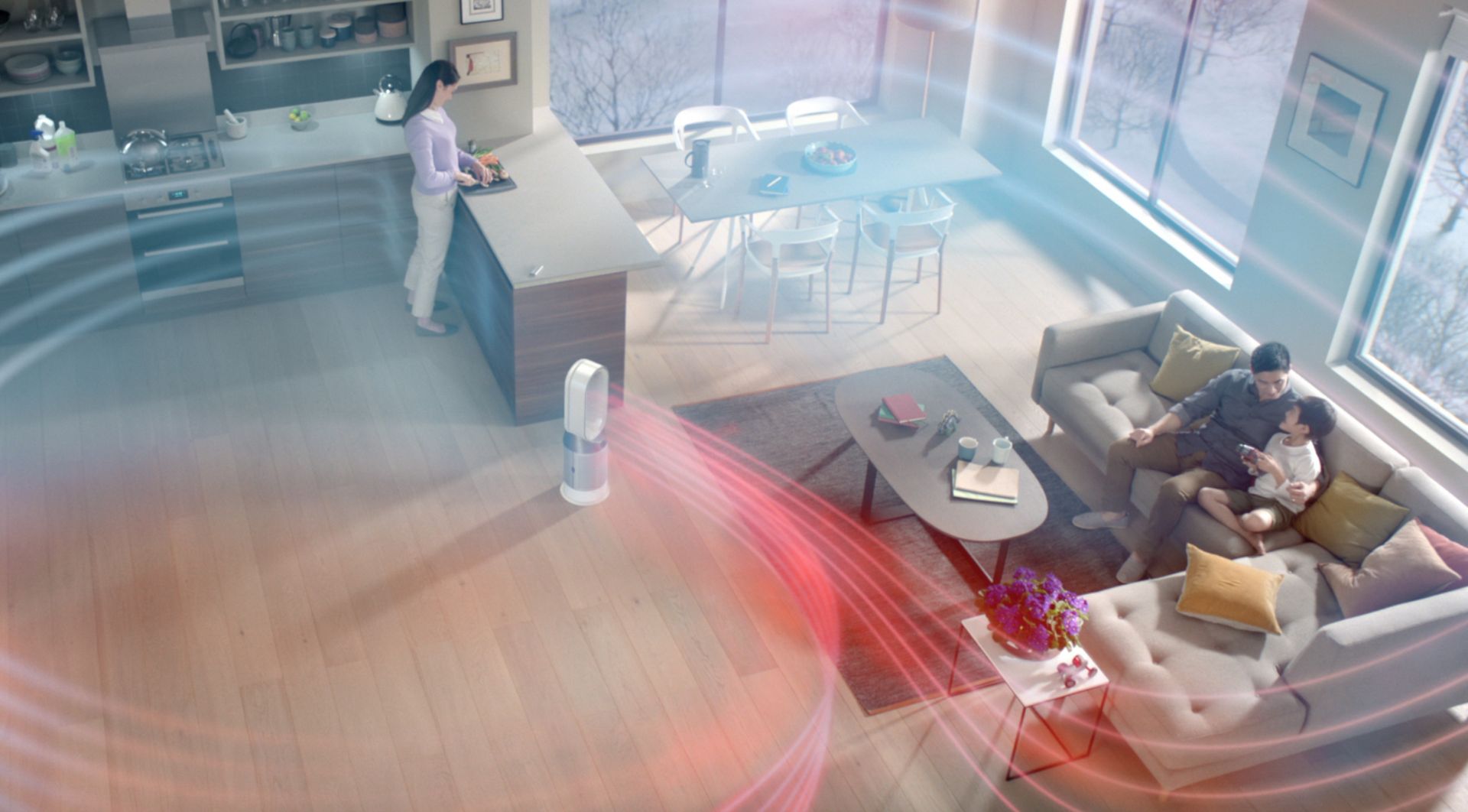 Senses particles and gases, then reports them in real time
With three intelligent sensors, the Dyson purifier fan heater automatically detects airborne particles and gases.²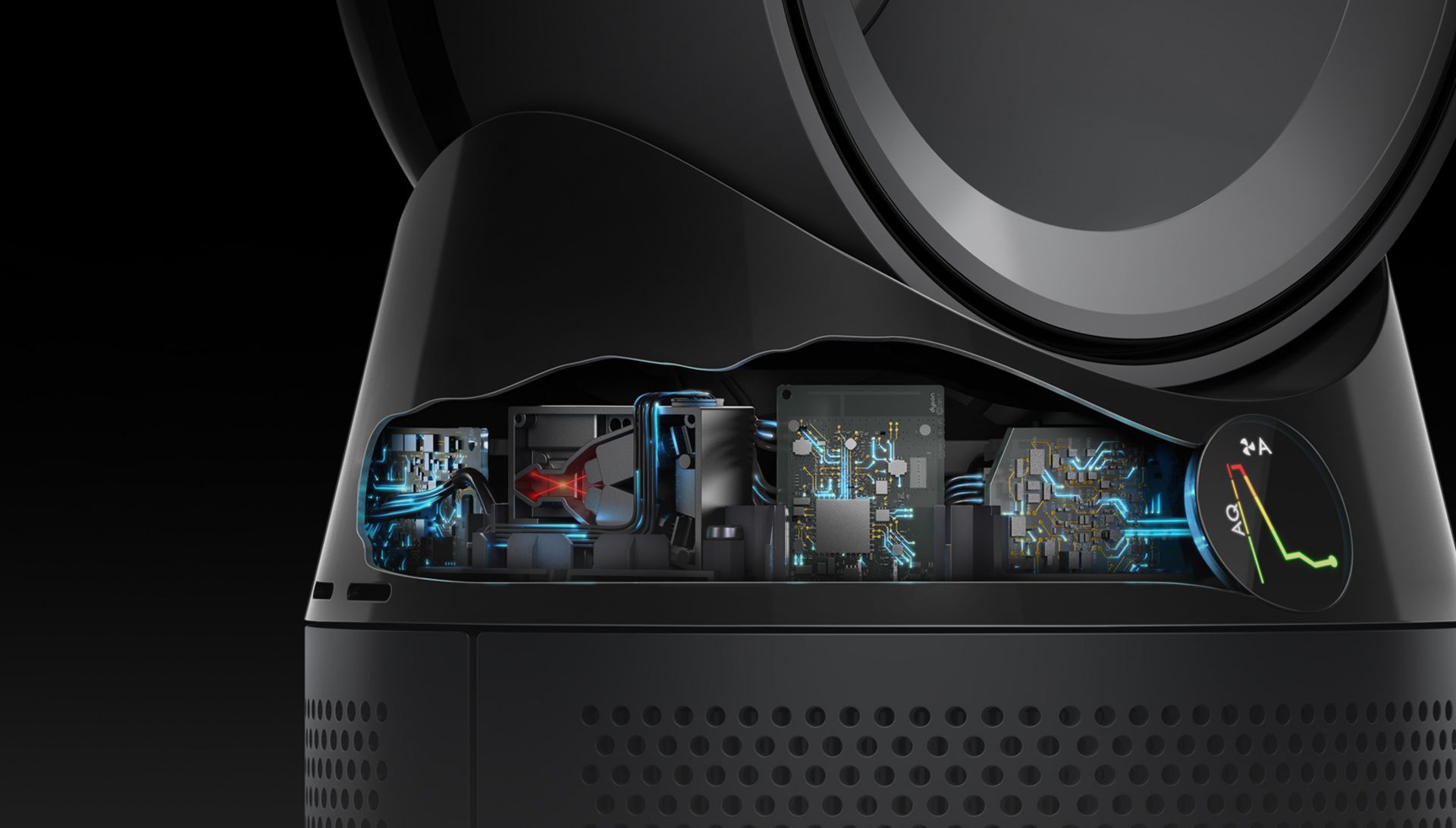 Live air quality and temperature reports on the LCD screen
The machine's built-in LCD screen shows you room temperature, and which particles and gases it has detected.
PM10 level

PM2.5 level

Nitrogen dioxide (NO₂)

Volatile Organic Compounds (VOCs)

Temperature

Filter life
Captures pollutants you can't see
The machine uses two separate filters. They work together to capture ultrafine particles and gases from the air you breathe.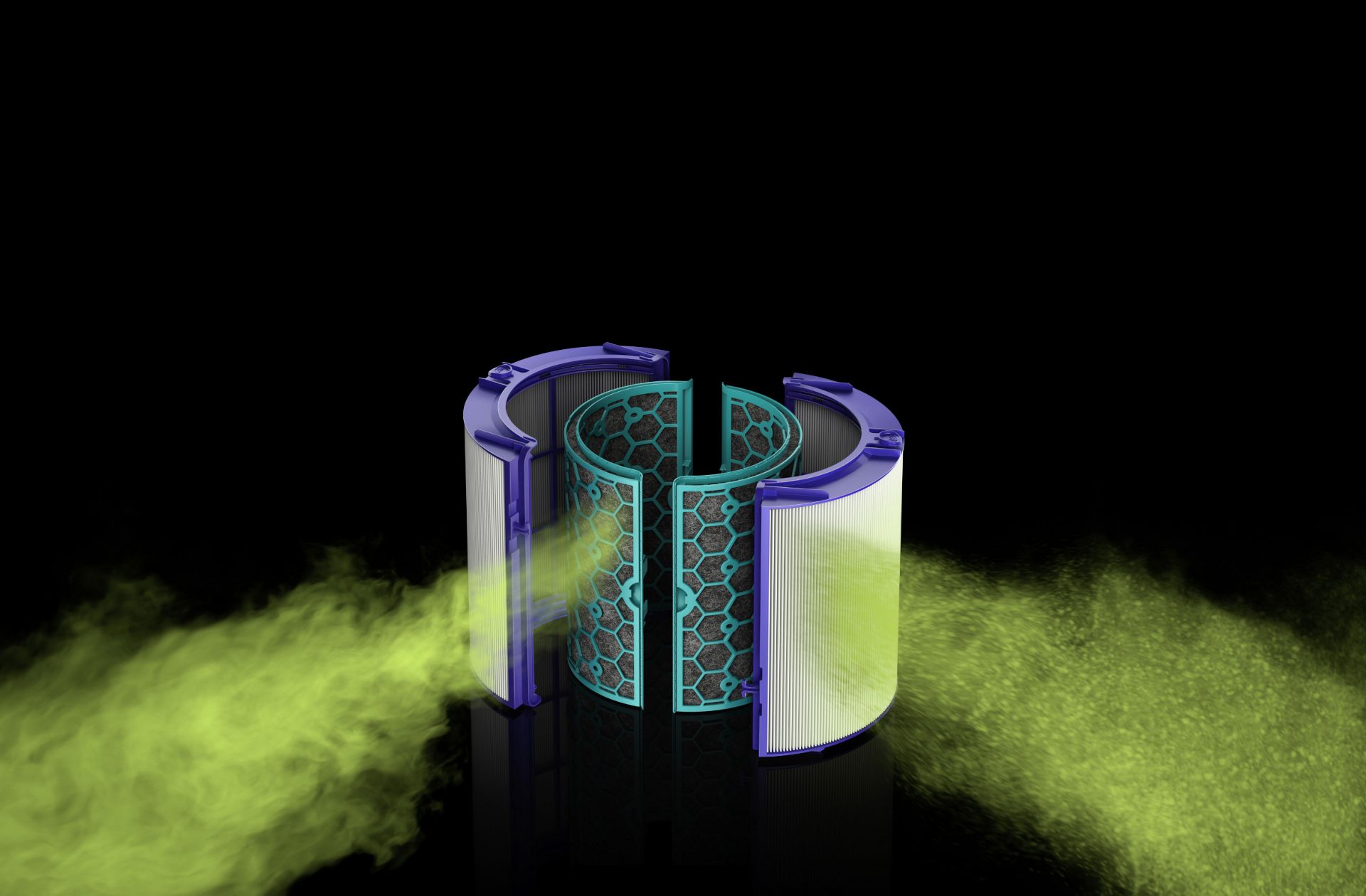 Projects purified air to every corner of the room
The machine projects over 290 litres of smooth, purified air per second. With 350˚ oscillation, it mixes and circulates the air to heat or cool you – anywhere in the room.³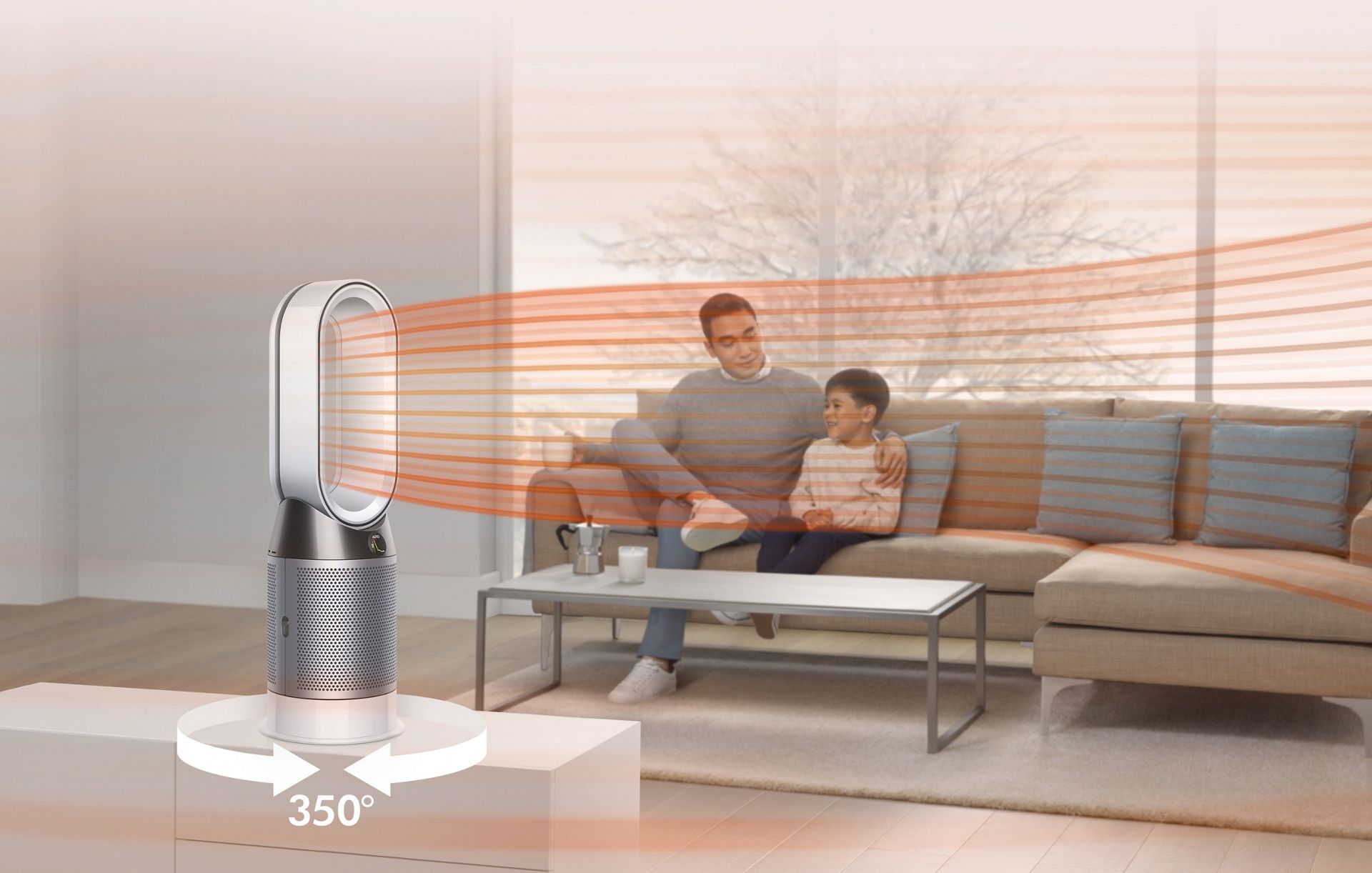 You could use three products, for three jobs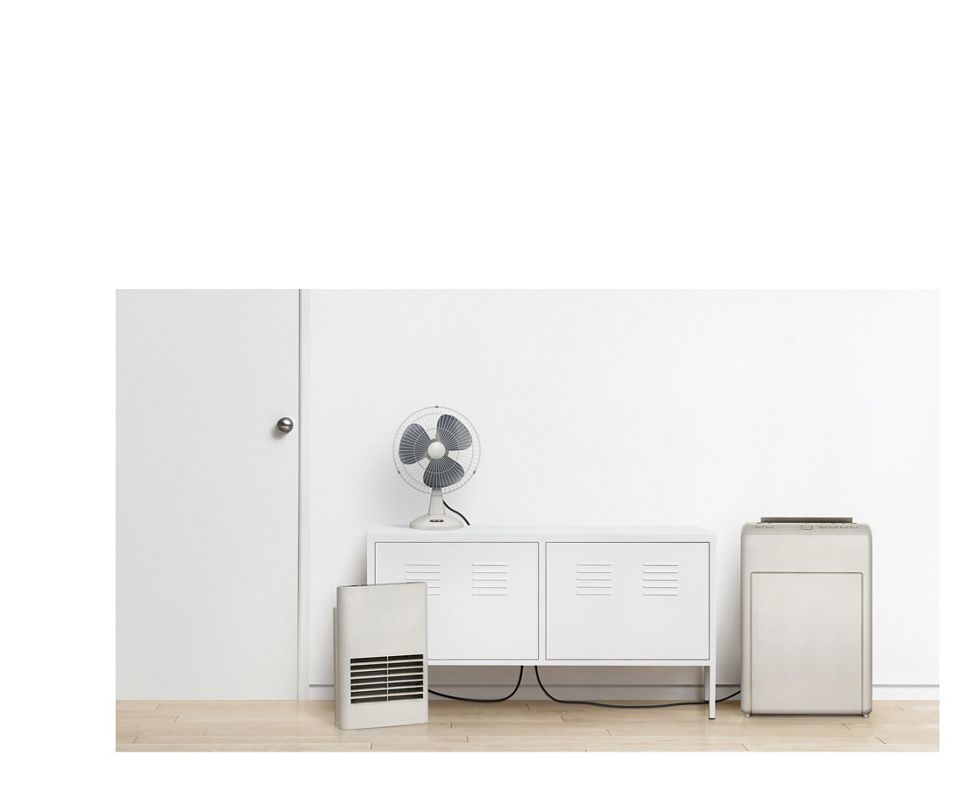 The Dyson Pure Hot+Cool™ uses advanced technology to purify your air and maintain a comfortable temperature all year round. So you don't need to switch between different products, or use up valuable storage space.
Auto mode. Maintains air quality and temperature, so you don't have to.
In Auto mode, the machine will automatically remove pollutants and maintain your target temperature in heater function. So you can continue your daily activities, while your heater purifier monitors and reacts.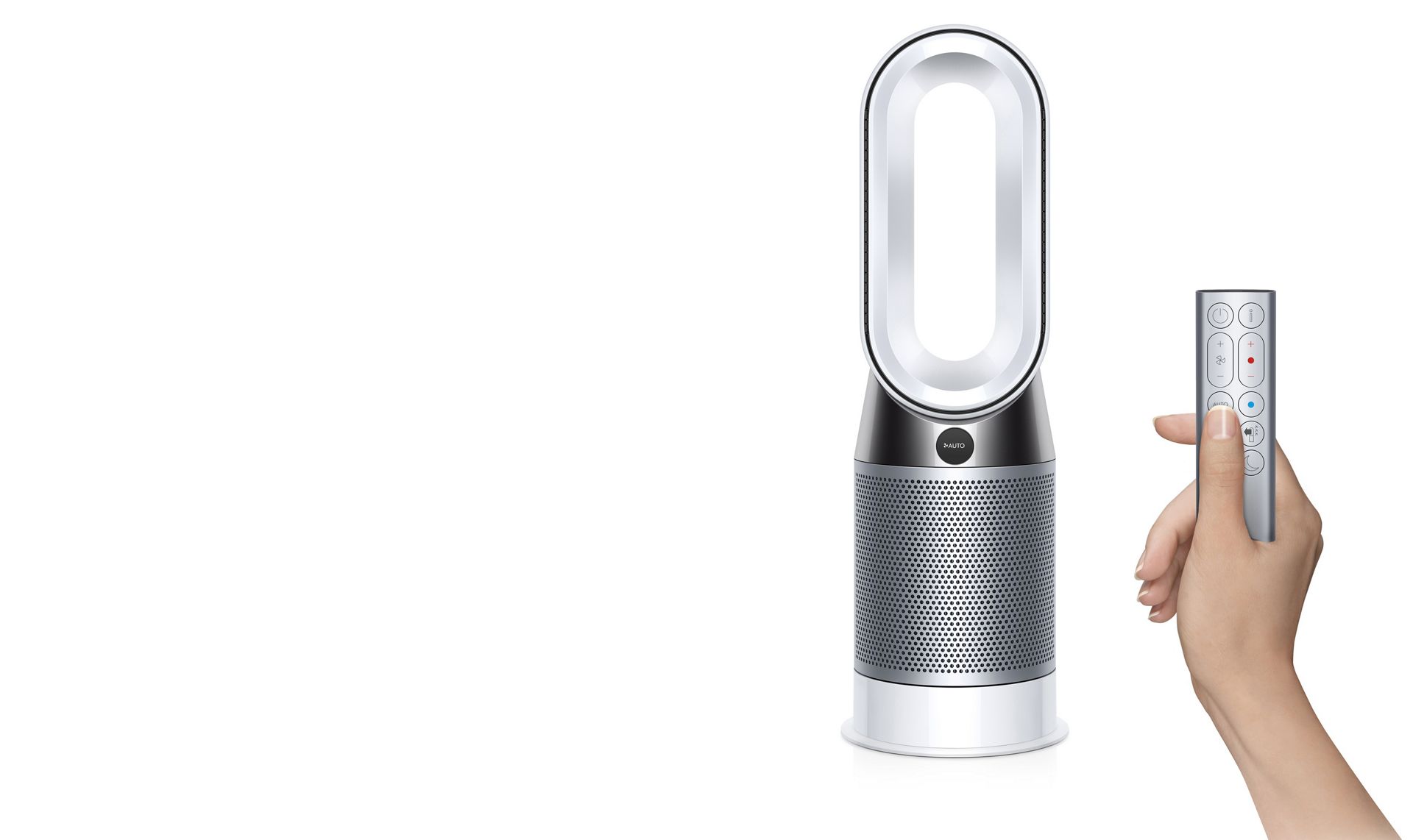 Night-time mode. For a comfortable night's sleep.
This mode uses the machine's quieter settings, with a dimmed screen. It continues to monitor and respond to air quality – and maintains your target temperature in heater function.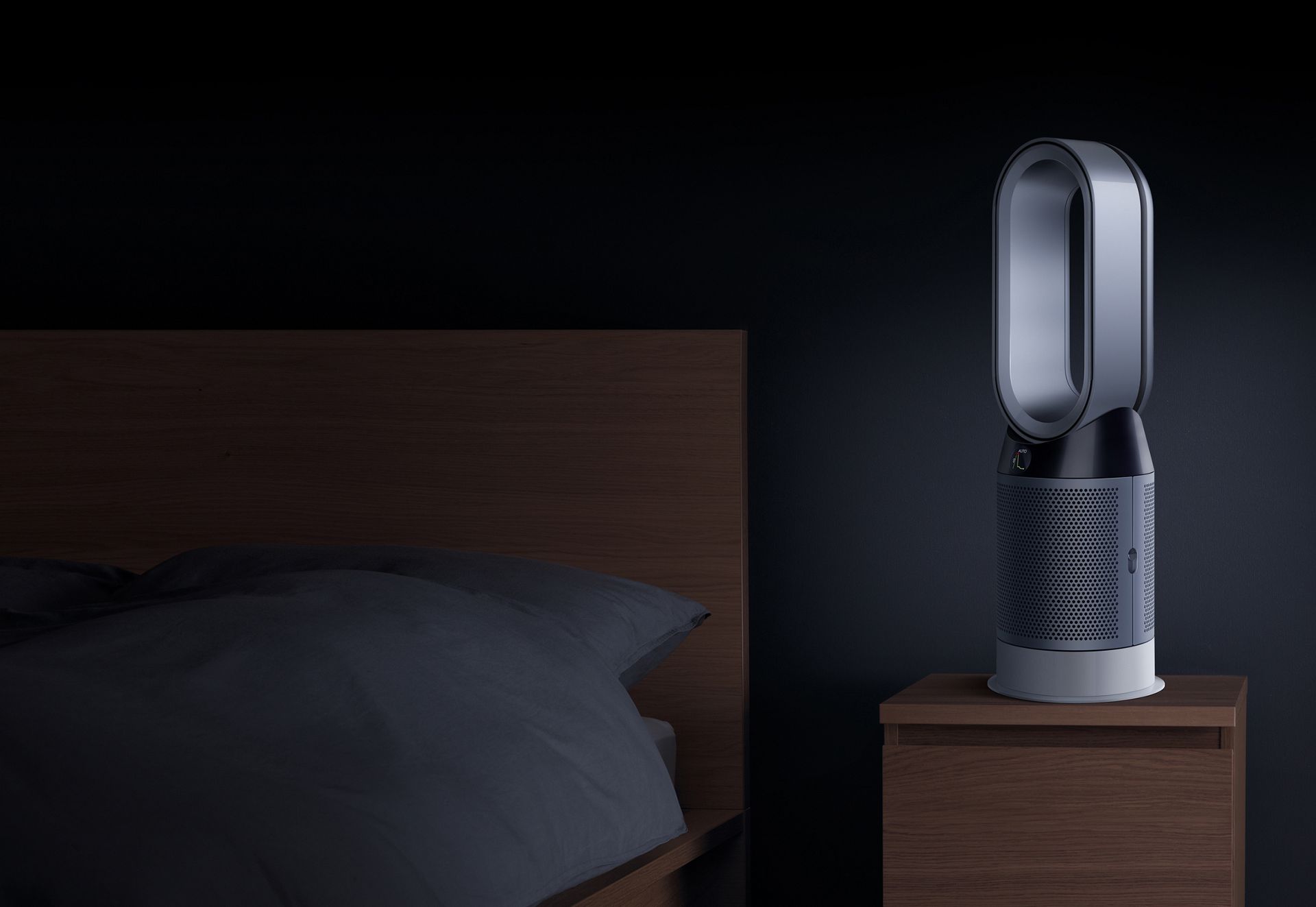 Diffused mode. Purifies without cooling you.
In Diffused mode, the unique Dyson air valve projects air through the back of the machine, while maintaining effective purification.⁴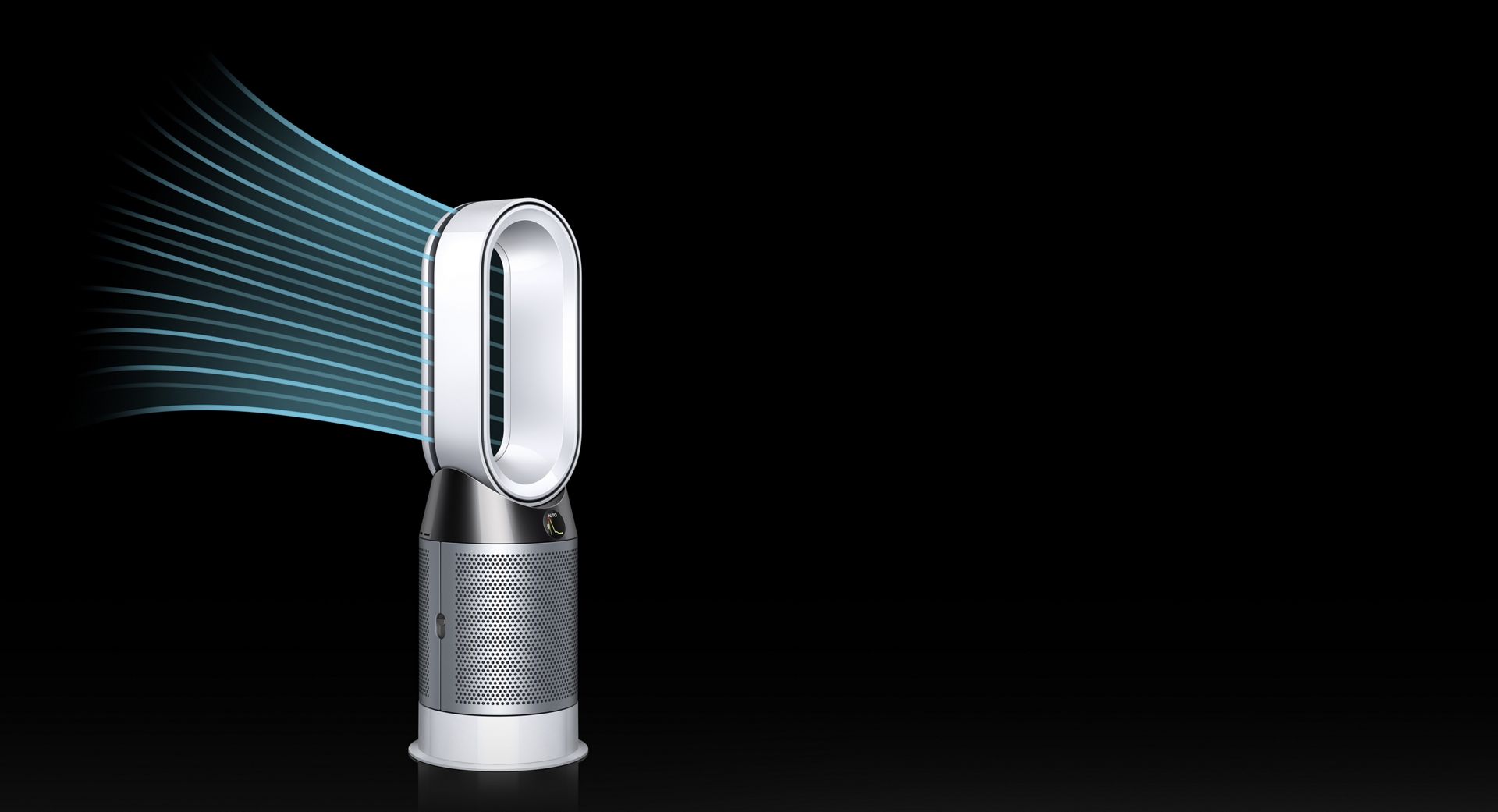 Monitor and control your machine, wherever you are
The Dyson Link app lets you control your machine – at home, or remotely. It gives you real-time reports on indoor and outdoor air quality, as well as temperature, humidity and filter life.⁵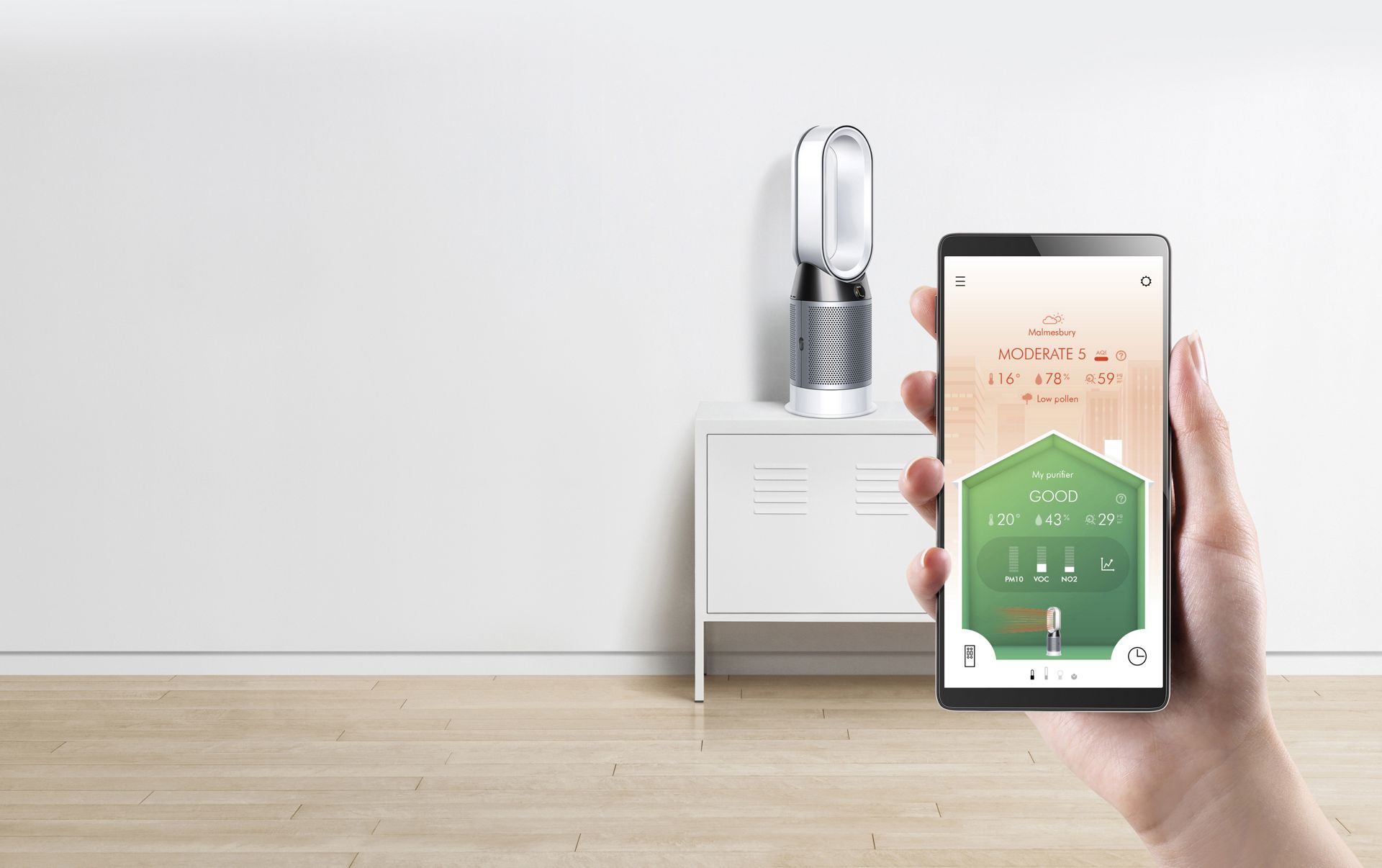 Easy filter maintenance
Built-in reminders show you when each filter needs changing. It's quick and easy to do, to make sure you're always breathing purified air.