For Hotels and Leisure
Five-star hair care, for an enhanced guest experience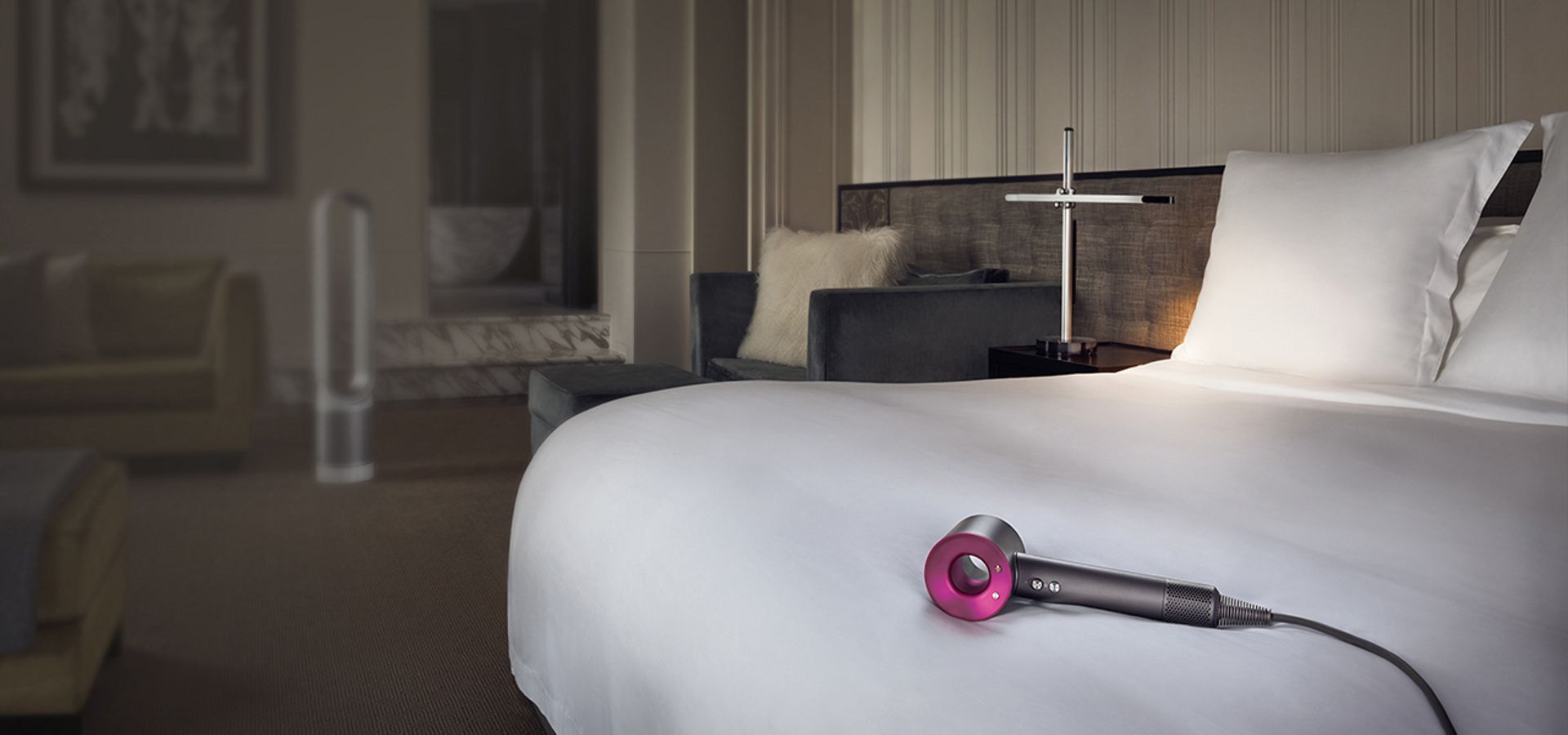 Acoustically tuned for less disturbance.
Dyson engineers have tuned the pitch of the motor and insulated it within the handle. It's engineered for low noise, making it less likely to disturb other hotel guests who may wish to sleep at different times.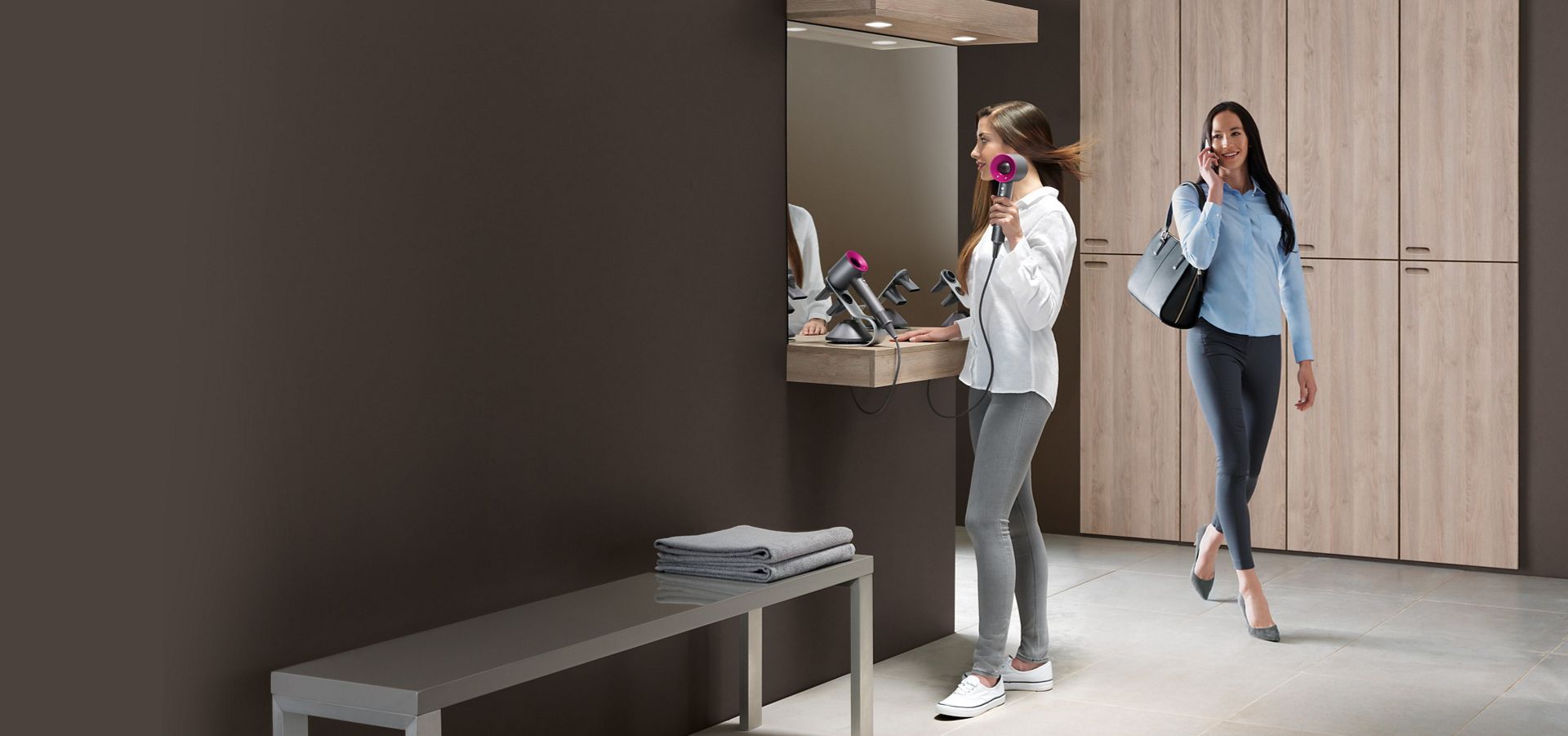 Specially designed stand, for clutter-free surfaces
The curved steel stand holds the hair dryer and three styling attachments, keeping desk and dressing tables neat and tidy. Each stand comes with an optional fixing mechanism, allowing it to be secured to the desk.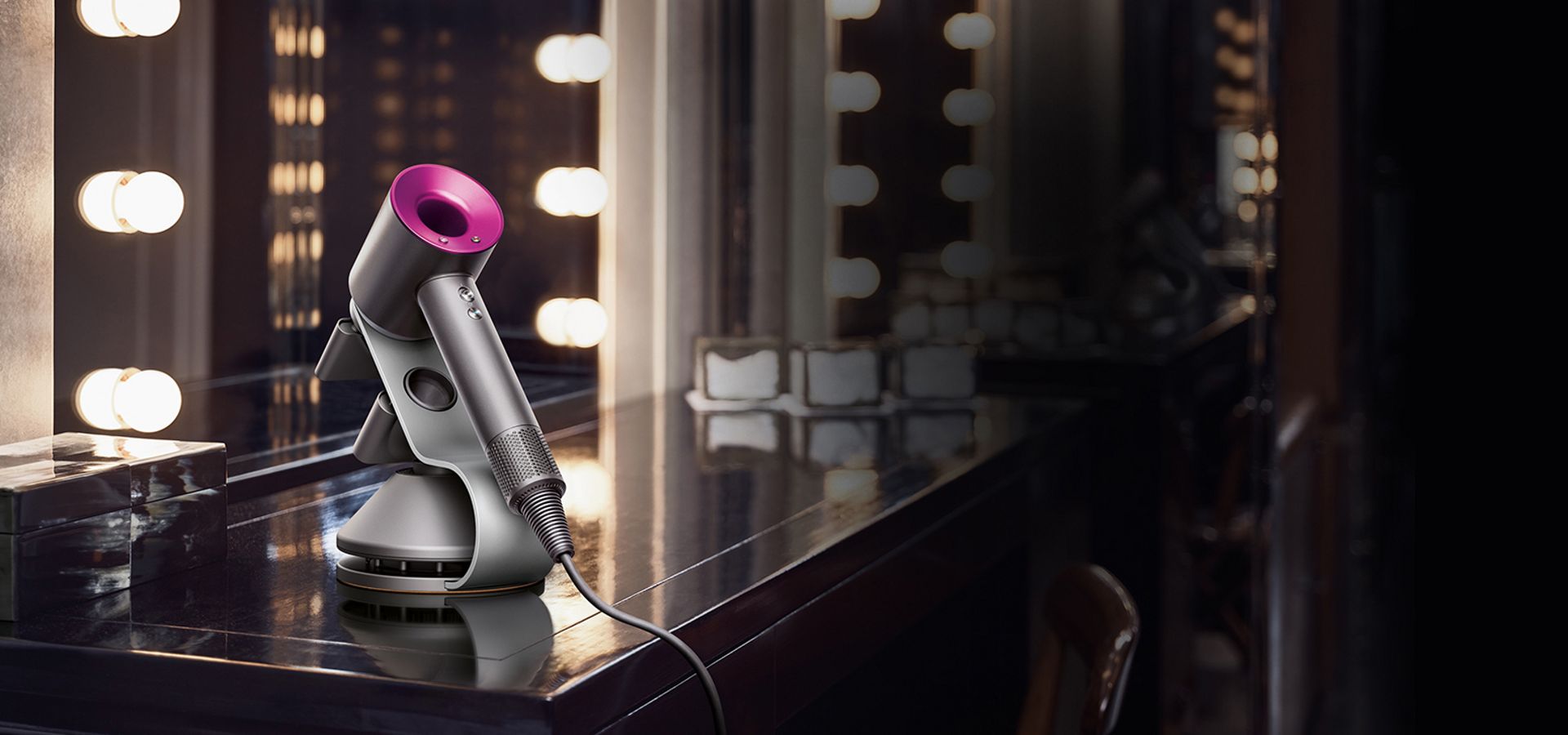 Engineered for different hair types
After rigorously testing different hair types in our laboratories, we've engineered attachments designed to style different types of hair.
Magnetic styling attachments
Styling concentrator

The wider, thinner design of the re-engineered Styling concentrator creates a high-velocity blade of air that's perfect for styling. And because the air is focused, you can style one section at a time – without disturbing the rest.

Diffuser

Engineered to disperse air more evenly around your curls, the Diffuser simulates natural drying, helping to reduce frizz and define curls and waves. Long prongs allow you to style more hair with greater control – and reach deeper into the hair.

Gentle air attachment

Engineered to be kinder to fine hair and sensitive scalps, the new Gentle air attachment diffuses the air, creating a gentle, cooler airflow - while still drying hair fast.

Smoothing nozzle

Dries hair with smooth, controlled airflow, helping to create a smooth, natural finish.