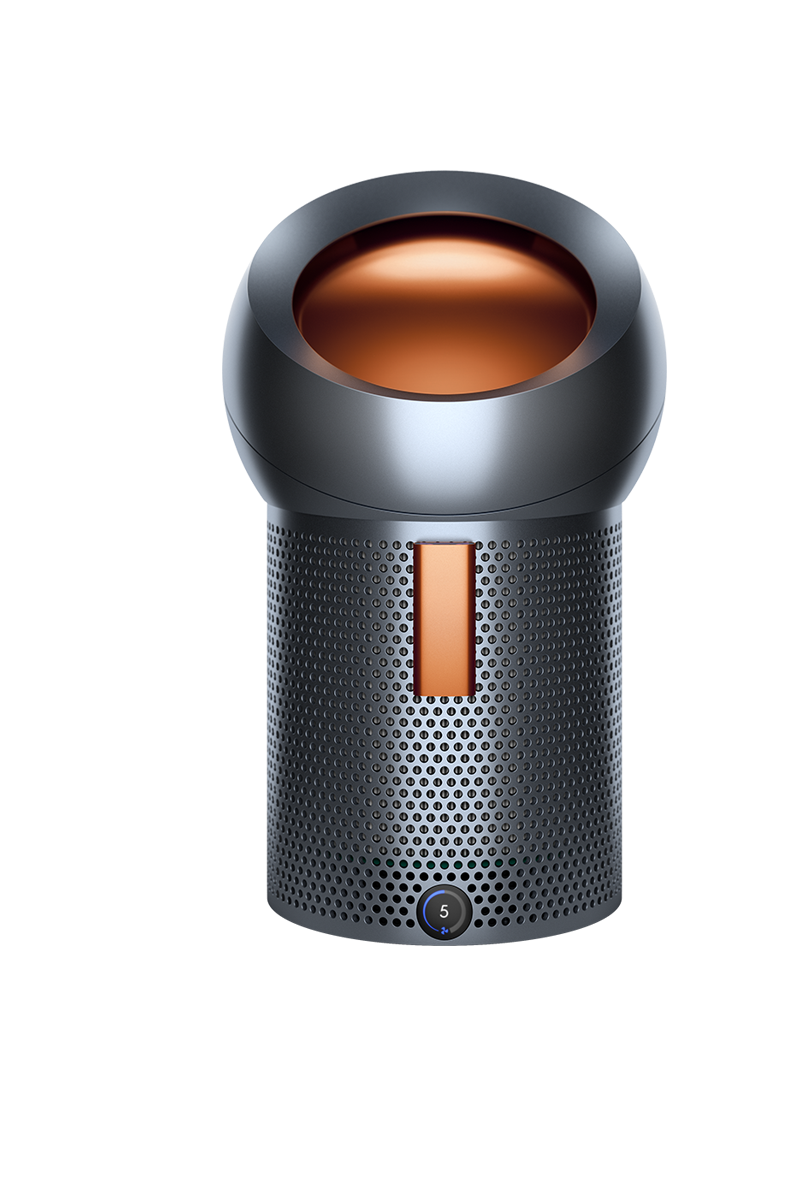 Dyson Pure Cool Me™ personal purifier fan BP01 (Gunmetal/Copper)
Dyson Pure Cool Me™ personal purifier fan (Gunmetal/Copper) SKU: 275920-01
RRP: NZ$549
Senses particles and gases
Captures pollutants you can't see
Purified air to cool you1
Focused, personal airflow
See all features
All features
Focused, personal cooling

Delivers cooling, purified airflow – wherever you need it.1

Captures gases and 99.95% of pollutants2

An activated carbon and glass HEPA filter captures gases and 99.95% of ultrafine particles from the air around you.2

Dyson Core Flow™ technology

Only Dyson personal purifying fans use Dyson Core Flow™ technology. This guides high-velocity air jets over a convex surface. They coalesce to project a focused stream of air.

Precise airflow control

This unique dome mechanism controls the strength of each air jet, so you can direct airflow precisely where you need it.

Smooth oscillation

Set your machine to rotate from side to side, to deliver airflow through a 70˚ range.

Sleep timer

At night, you can set the sleep timer for between 15 minutes and 8 hours. So you can keep cool and comfortable while you rest.

Easy filter maintenance

Built-in reminders show you when your filter needs changing.3 It's quick and easy to do, to ensure you're always breathing purified air.

Sensitive Choice

Sensitive Choice® approved

Certified Asthma & Allergy friendly™

Dyson purifiers are certified asthma & allergy friendly™ by Airmid Healthgroup laboratories

Asthma + Respiratory Foundation NZ

Friends of the Foundation.
Specifications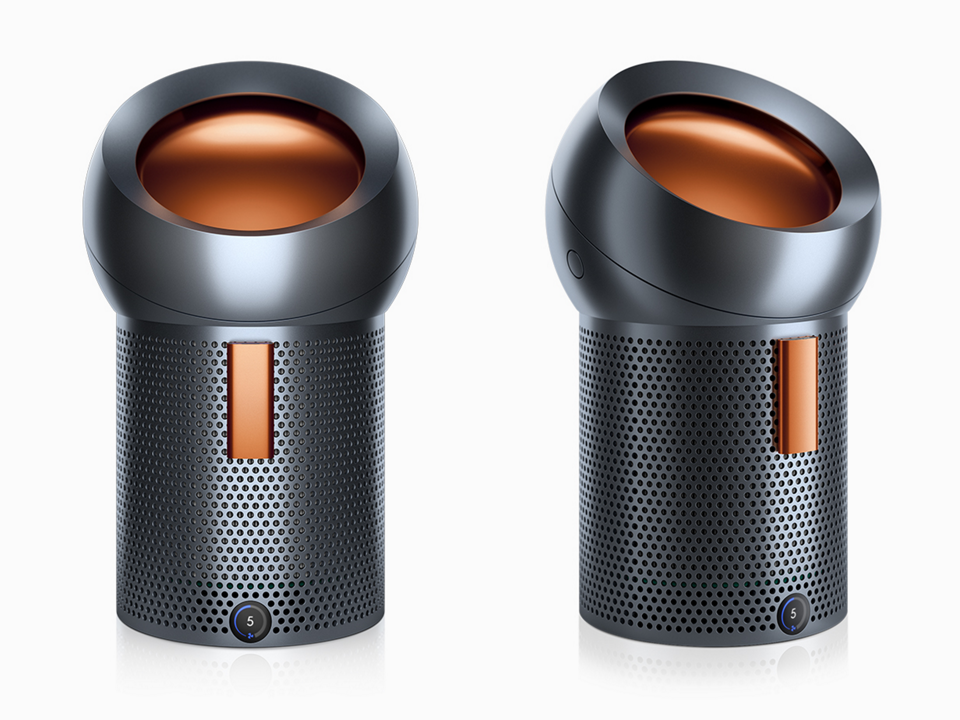 Cools you with purified air
Captures gases, pollutants and allergens
New Dyson Core Flow™ technology

RRP: NZ$549
1Product is a fan, not an air conditioner.
2Tested for filtration efficiency at 0.1 microns (EN1822). Gaseous capture rates vary.
3Based on time used. Filter life varies according to pollution levels.