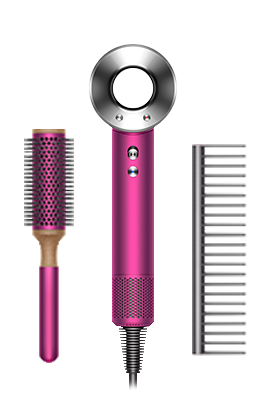 Complimentary case*
Special gift edition Dyson Supersonic™ hair dryer
Special gift edition Dyson Supersonic™ hair dryer
SKU: 333258-01
Fast drying. No extreme heat.
In fuchsia and nickel. With Dyson-designed 35mm Vented barrel brush and Detangling comb.
Complimentary presentation case*
See all features
Special gift edition
The Dyson Supersonic™ hair dryer, in fuchsia and nickel. With the Dyson-designed 35mm Vented barrel brush to create volume and shape as you style. And Detangling comb, engineered to glide easily through wet and dry hair.

In the box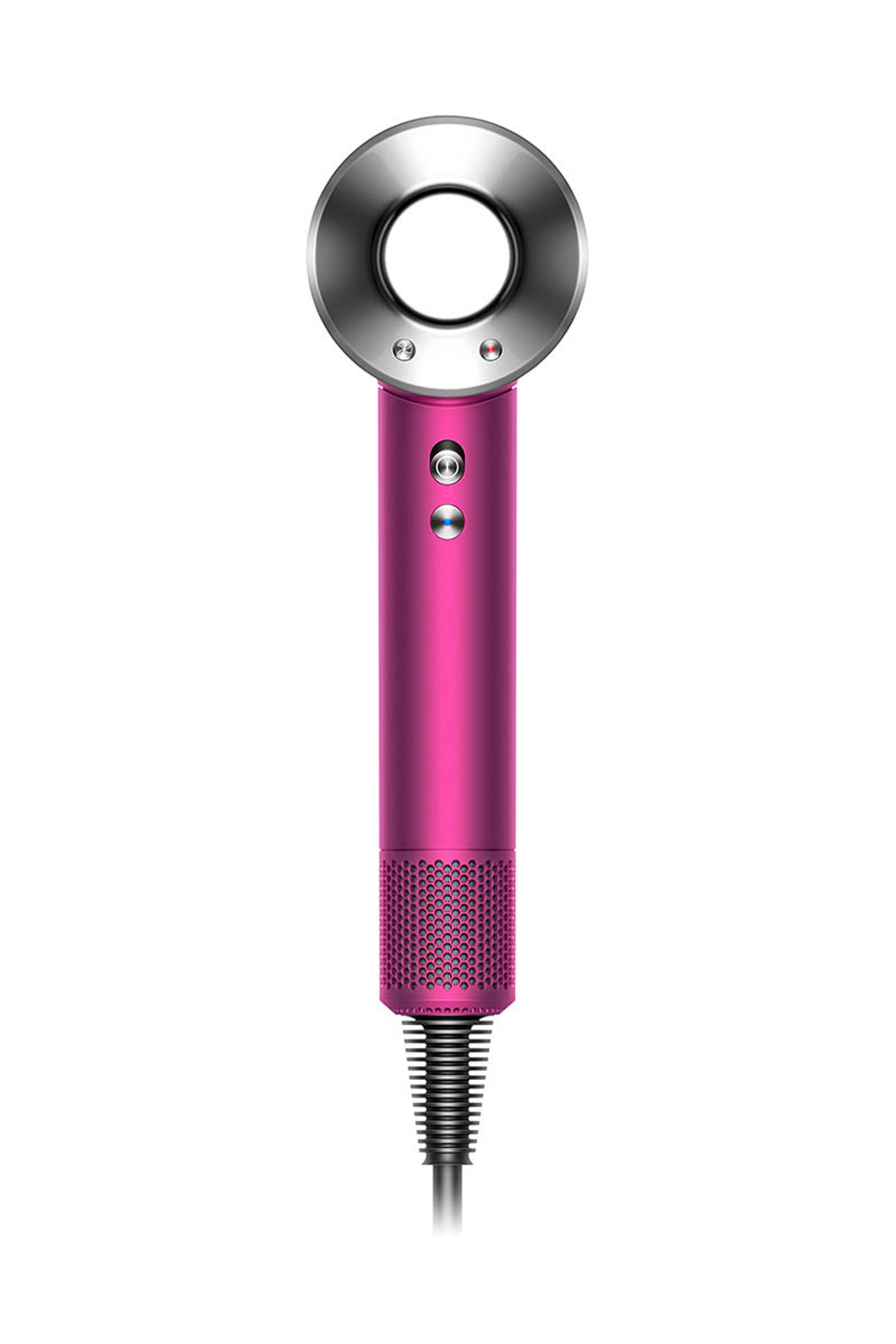 Special gift edition Dyson Supersonic™ hair dryer
Smoothing nozzle

Styling Concentrator

Diffuser

Gentle air attachment

Non-slip heat-resistant mat

Vented 35mm barrel brush

Detangling comb
All features
Smoothing nozzle

Dries hair with smooth, controlled airflow, helping to create a smooth, natural finish.

Re-engineered Styling concentrator

The wider, thinner design creates a high-velocity blade of air that's perfect for styling. And because the air is focused, you can style one section at a time - without disturbing the rest.

Re-engineered Diffuser

Improved diffusion helps reduce frizz and define curls and waves. Longer prongs allow you to style more hair with greater control - and reach deeper into the hair.

3 precise speed settings

High – for fast drying and styling
Medium – for regular drying
Low – for diffusing

4 precise heat settings

100°C – fast drying and styling
80°C – regular drying
60°C – cooler drying and diffusing
28°C – constant cold

Cold shot

28°C cold shot, to set your hair after styling

The Dyson digital motor V9

Spins up to 110,000rpm, propelling 13 litres of air up to the amplifier every second.

Air Multiplier™ technology

Airflow is amplified to produce a controlled, high-velocity jet of air for fast drying.

Intelligent heat control

Measures airflow temperature over 40 times per second to prevent extreme heat damage.

Magnetic attachments

The Dyson Supersonic™ hair dryer comes with magnetic styling attachments. For easy fitting and rotation during styling.
Specifications