New Zealand invention a step in the right direction for sustainability
Massey University student crowned James Dyson Award National Winner
17 September 2020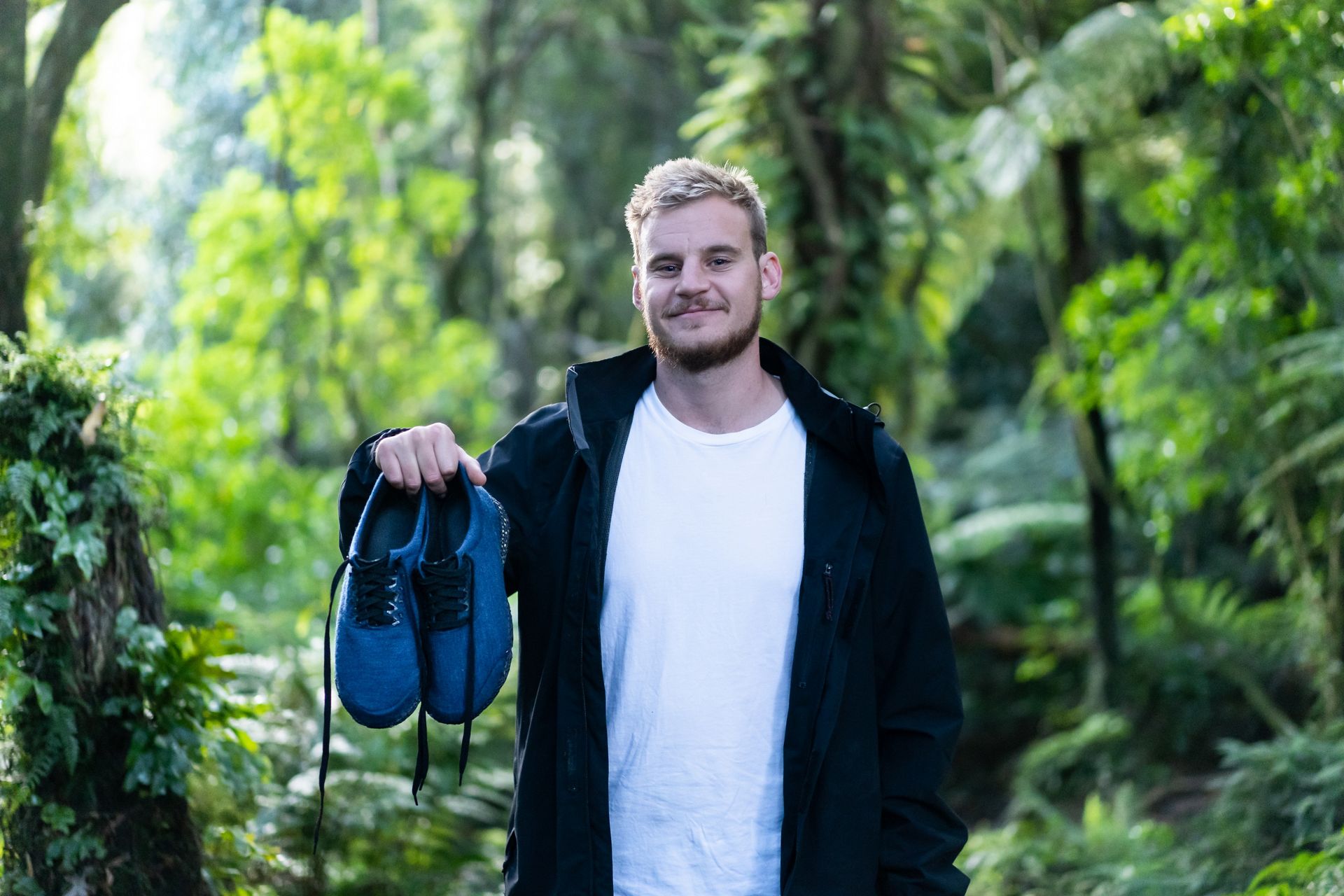 Addressing the global issue of waste from the footwear industry, this year's national winner of the James Dyson Award is Voronoi Runners. Designed by Massey University student Rik Olthuis, Voronoi Runners are a pair of shoes that can be easily deconstructed, with every component and material able to be composted at the end of its life.

Largely inspired by other alternative environmentally friendly footwear, Rik explains that even sustainable footwear using recycled or biodegradable materials still involve the use of strong adhesives, joining plastics and polyurethane foam. Waste from the global footwear industry is increasing tenfold,1 however the industry has been slow to create better alternatives. Since 1950, the amount of footwear globally has increased from seven billion (one per person)2 to 23 billion (three per person),3 with little to no consideration for end of life management being taken.

Most shoes will end up in landfill with the average pair taking more than 50 years to fully decompose, leading footwear alone to represent 1.4% of global climate impacts.4 The Voronoi Runners offer fully biodegradable footwear, finding a solution to the large amounts of waste from the global footwear industry.

"Currently, footwear materials focus on performance, which is important, especially in runners. However, what isn't being considered is what happens to the product once it's no longer of use. The use of adhesives prevents the separation and treatment of materials at the end of the product's lifecycle. I was inspired to design a sneaker using only biodegradable materials with no adhesives - leading the future of sustainable footwear," explains Voronoi Runners designer, Rik.
The Invention
Rik developed a gelatine and glycerine-based recipe for biodegradable foam to replace the more traditional blown polyurethane. Natural ingredients were added to improve the strength, compression, and water resistance needed to make it suitable for footwear. Rik then created a Voronoi structure, 3D printed from a strong and flexible biodegradable filament used to form a skeleton for the sole and midsole of the shoe. The upper was cut from a Merino wool fabric with 3D printed details, printed heel and toe caps that are inserted with a plant fibre reinforcement and sewn shut before stitching onto the edge of the sole.
"Entering the James Dyson Award is a great way to have your ideas and designs evaluated and brought in front of critical eyes, helping with the transition from idea to realistic opportunity. Taking student work and presenting it in a professional light is a difficult step and James Dyson helps bring a sense of support and community in New Zealand's product design market,"
says Rik.