Neglected Areas During a House Deep Clean

30 May 2022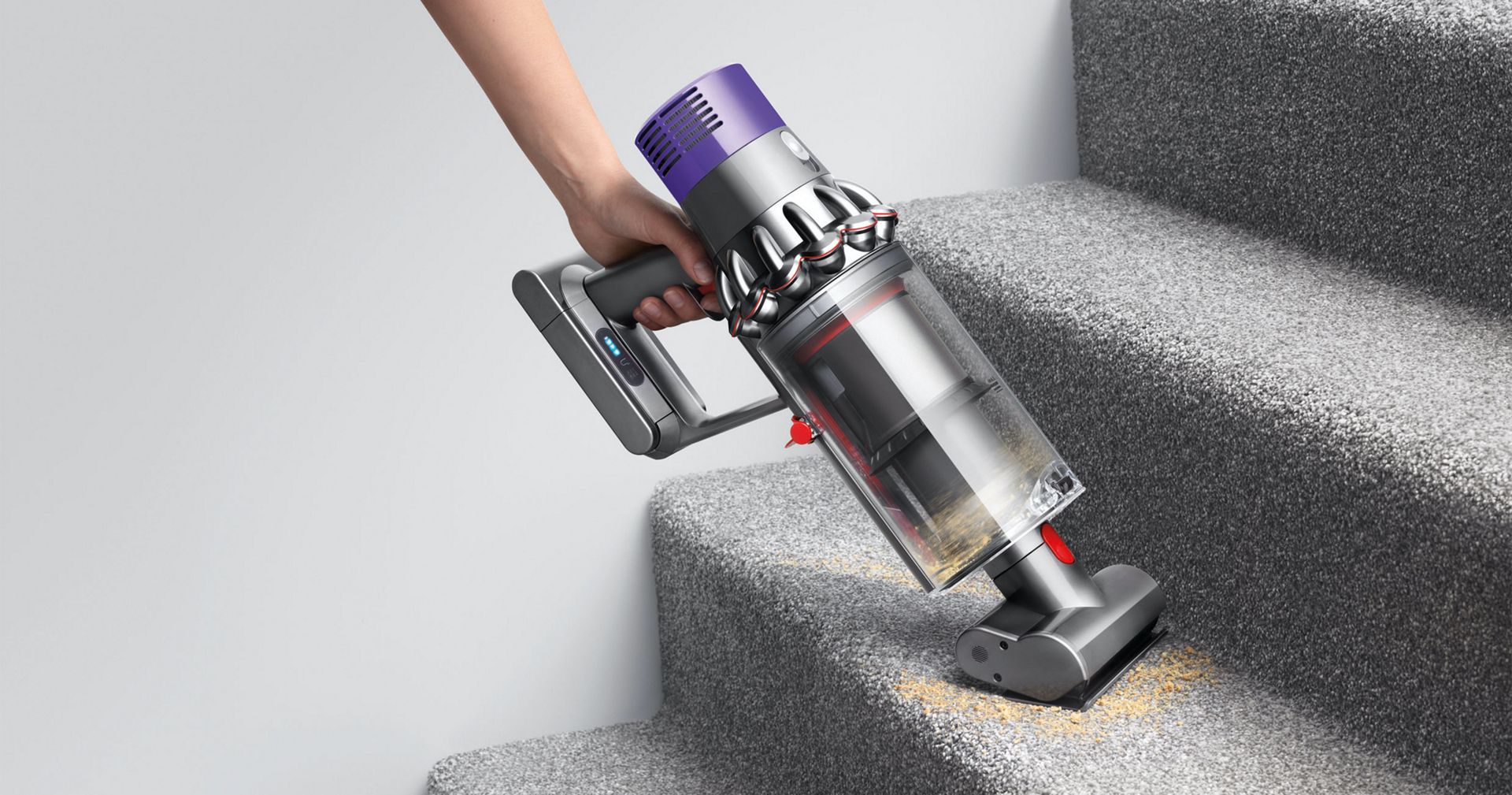 Dyson recently published its first Global Dust Study, which revealed the areas that are often left out when cleaning. 1 in 3 people only clean when visible dust appears on floors – but for a proper house deep clean, areas like walls, skirting boards and mattresses need to be included.
Knowing how to deep clean your house comes down to removing microscopic dust alongside the visible dirt. As Dennis Mathews – Research Scientist in Microbiology at Dyson shares, "many of us clean our homes to remove unsightly dust and dirt; but very few people think about what is in our dust, and the negative impact it can have on our health. With most household dust being microscopic in size, it is important to remove the invisible dust from the corners of our home that we often overlook, in order to keep our homes healthier."
To ensure you achieve a proper clean, we demonstrate how to deep clean a mattress and other commonly neglected areas with Dyson's range of vacuums and tools ahead.
Missed areas in global cleaning checklist
Globally, most people include only high traffic areas in their house deep clean. Dust, dirt, and the allergenic life it hosts however can collect anywhere around the house. Dennis Mathews sheds light on how to clean house spaces for whole home health, alongside cleaning tips for each neglected area.
With the help of Dennis Mathews, Dyson has identified the common neglected cleaning checklist, and how to make sure you capture and remove dust and dirt effectively.
1. 88% neglect ceilings
Cobwebs and dust commonly inhabit ceilings, but without the right tools these high-up areas can be hard to reach. To trap particles before they become airborne, always start your house deep clean from the top and work your way down. To reach this area and avoid damaging paint or wallpaper, use the Combination tool attachment on your cordless vacuum. A lightweight, stick vacuum like Dyson V12 Detect Slim™ is ideal for smaller homes and makes it easy to reach up high.
2. 87% neglect walls
Globally, most of us leave walls out of our cleaning checklist, but doing so can risk degradation. Dust build ups on certain types of walls can contribute towards mould growth – which can impact the health of inhabitants. Beginning by vacuuming, use the Scratch-free dusting brush and Extension hose attachment to reach 61 cm further and without impacting wall materials. Further cleaning tips to eliminate dust include following with a damp cloth.
3. 72% neglect mattresses
This neglected area is one of the highest harbourers of
dust mites
– organic life that feed off dust and trigger allergens through faecal matter. Fortunately, strong suction vacuums are highly effective at reducing the extent of skin flakes and materials. Use the Fabric & Mattress tool to capture dirt and dust mites faeces, and for how to deep clean a mattress, ensure to vacuum both sides – also washing sheets and blankets routinely.
4. 79% neglect skirting boards
Similar to ceilings, skirting boards can be awkward areas to clean – which may account for why a majority of us neglect them. Tool attachments can assist with getting into tight angles so that dust is effectively captured. The Light pipe crevice tool compatible with the Dyson V15 Detect™ lets you reach into narrow spaces and shines a light where skirting boards sit behind furniture.
5. 90% neglect pet beds
Like mattresses, pet beds harbour dead skin and hair, which provide breeding grounds for dust mites. The Hair screw tool tackles both pet hair and dirt brought in outside by pets, to help maintain a clean area for sleeping. If possible, other cleaning tips for pet beds include washing removable covers at a high heat to further eliminate mites.
6. 76% neglect stairs
Although a high traffic area, stairs are often missed from the cleaning checklist. Using the same premise as with ceilings, it's important to start from the top down to capture dust that becomes dislodges and falls below. Stick vacuums make moving up and down stairs easy, for a more controlled clean. Cleaning tips for this area include vacuuming edges first to loosen debris and following with the Mini motorised tool on the tread of stairs.
7. 59% neglect couches
Upholstery can be tricky to clean but knowing how to clean house furniture like couches helps to keep them fresh and extends their lifetime. Frequent contact with pets and humans culminates in dust mite potential. To solve this, Dyson's vacuum range are designed with strong suction, so that as much debris as possible is removed.
8. 84% neglect curtains
The grooves of curtains can harbour dust build ups, which then spread across rooms once the fabric is opened or closed. An important step in how to deep clean your house effectively, curtains can be effectively vacuumed using the right attachments, such as the Fabric & Mattress tool. Cleaning tips include utilising the soft bristles on the Dyson soft dusting brush to remove particles from softer fibres.
House deep clean habits
You can improve your cleaning checklist with simple but transformational changes. Aside from including the above areas in your clean, you can support the health quality of homes in the following ways:
Clean often:A whole house deep clean can seem overwhelming, but by cleaning regularly and staggering tasks it can achieved easily. Address two of the above spots per week for a total clean every month.
Keep tools handy:some areas present specific challenges. To make sure you're looking after each area, utilise vacuum tools and keep them nearby when cleaning.
Use vacuums with the right filtration: Each Dyson vacuum has advanced whole machine filtration, to capture particles and keep them from escaping. Make sure your clean is as efficient as it can be, by using the best in engineering.
Discover more about the Dyson V15 Detect™ next.